What's Coming
I am finally taking a long-awaited break from work for a few weeks. While most of that will involve me doing the Saturday crossword, playing with my kids and otherwise relaxing, I plan to spend some time on SquawkBox work as well.
I spent some time in Seattle today with Nick Whittome, beta tester and model maker extraordinaire, and was discussing the top priorities for SquawkBox 3.
Here is the current list:



I have had several bug fixes completed for months now and have a couple more to finish before the release of the next patch. The first order of business is to release the new patch, version 3.0.4.

The FAQ needs updating with all the known issues and common questions that have come up consistently during the last few months.

There are some serious bugs that definitely need addressing. The primary one involves severe drops in frame rates. I want everyone to know that I have heard the feedback about this issue and have been trying to narrow down a cause. Possible suspects include problems with aircraft model selection, changing to a specific ATC frequency, or possibly the version of FSUIPC being used.

I need to release new versions of SquawkBox's core data files (which will be downloaded automatically when you startup the application) to include new standard codes for various virtual airlines.

I would like to extend the core data files to allow for better handling of general aviation models as well as local changes to the data files. I will post more details as I have them.

Here are a few shots from the SquawkBox brainstorming session on a boat in Puget Sound: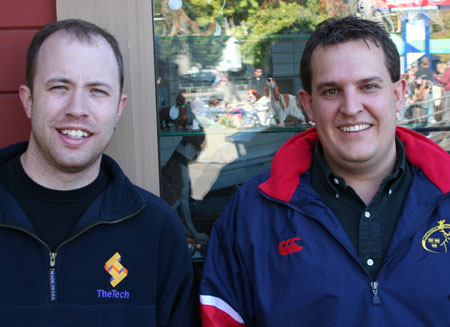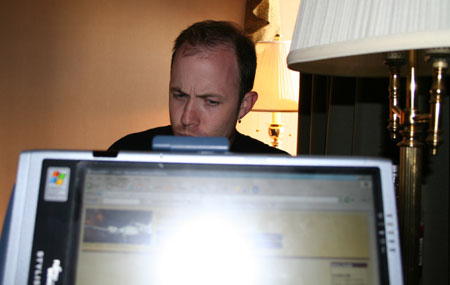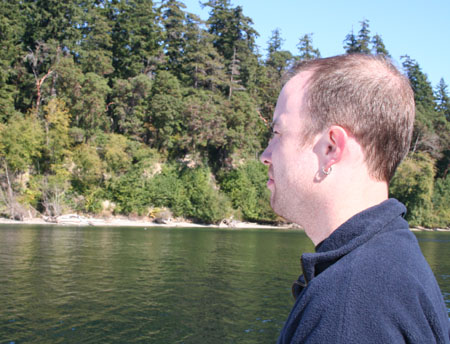 Posted by Joel at
05:30 PM