SquawkBox Launch Party
The SquawkBox 3 Launch Party rated a major success Friday night. Thanks to all that came out--it was fantastic to be able to put faces to names. People were here from some pretty far flung places. All told there were 30-40 attendees. I also want to thank the staff of the Vancouver FIR for hosting a great fly-in. I never thought I would see my local airport staffed with ATC, much less with that many pilots flying around. It really helped make for some great demos at the party.
Thanks to my friend Danny Maher for supplying all the gear. Thanks to my wife Michelle for organizing the logistics of the party and making all the food. Thank you to those that donated prizes for the raffle:
Microsoft: copies of Flight Simulator 2004
Precision Manuals Development Group: copies of the PMDG B1900C
Flight 1 Software: copies of the Level-D 767
The raffle raised over $350 for Médecins sans Frontières!
Here are some photos from the night: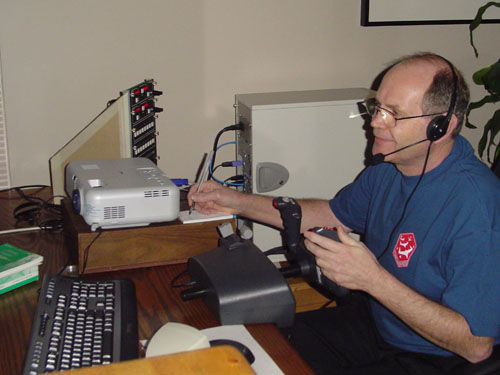 Eric showing how it's done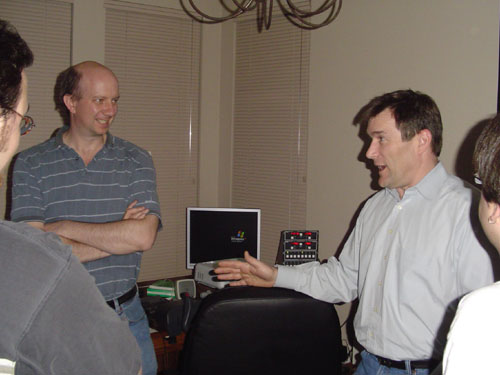 Daryl getting animated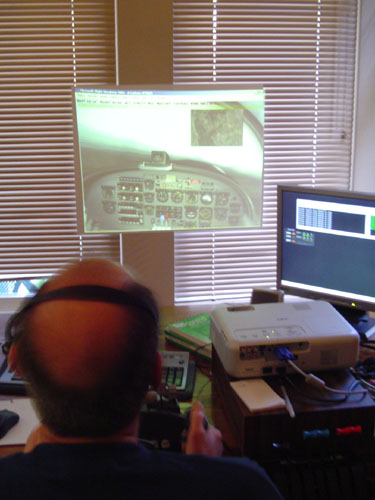 The view from the cockpit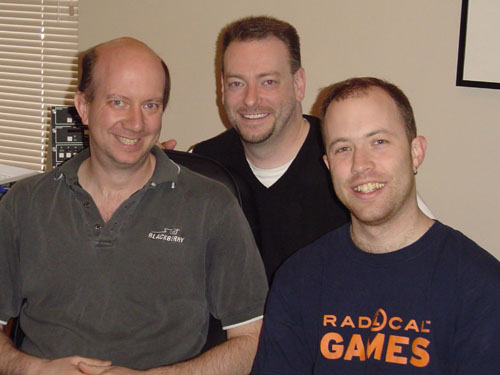 Scotte, Jim and Joel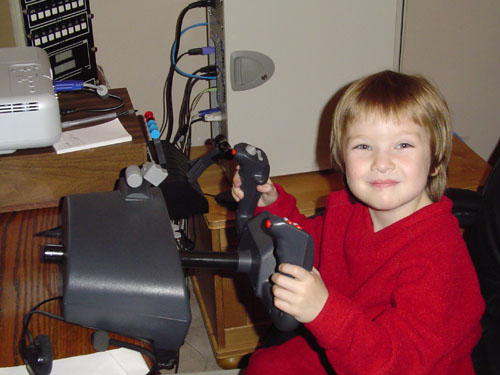 The cutest pilot at the party

Posted by Joel at April 10, 2005 07:22 PM